HD Voice Test Service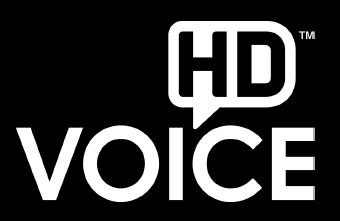 Above two logos/trade mark is owned by GSMA
About "HD Voice"
"HD Voice" is a voluntary logo program promoted by GSMA for future communications. Through the program,
the end users will enjoy the next generation of voice quality with the below superior features:

More natural sounding speech

Intelligent background noise reduction

Wider range of sounds promoting audio clear conversation
For operators and manufacturers, the opportunities are:

Enable operators and manufacturers to provide differentiated service offering end users high quality voice call
on mobile networks.

Collaborate all members to use an unified recognized logo which easily identified HD Voice enabled devices
and services

Gathering operators and manufacturers that are already using the logo with free of charge. Offering high quality
voice service to end users.
HD Voice Technical Requirements

Network requirements for AMR-WB over GSM and UMTS

Device requirements: AMR-WB codec support + Acoustical performance + Noise reduction + limited delay
- Based on 3GPP and ETSI specifications
- Next versions to be aligned with 3GPP SA4 releases

Adapted version (V1.1) to CDMA 2k networks and devices

Licensees commit to self-certify that product or service is compliant with Technical requirements
Above content is cited from GSMA webpage. For more information, please refer to the below URL:
http://www.gsma.com/futurecommunications/hdvoice.php
What PAL can provide?
PAL is an ISO/IEC 17025 accredited independent 3rd party test house. We provide HD voice test service that fully
conforms to the requirements of "HD Voice Minimum Requirements, Annex C". Through the test at PAL, you will get
a qualification test report to prove your devices are fully conformance with the requirements of HD Voice. You can
take the report as the evidence to self certify your device. Later you can sign the License Agreement with GSMA
mutually and get the authority of using HD Voice logo in the market.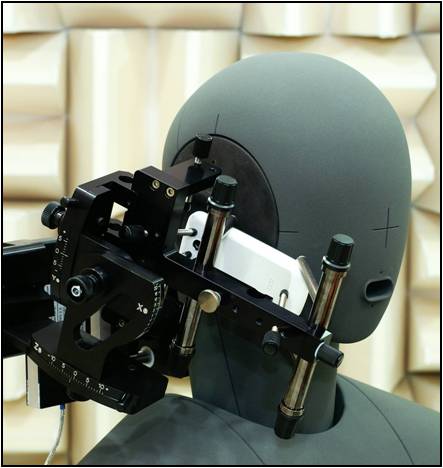 Certification Flow Chart
The general certification flow for HD Voice is:
Step 1 Visit www.gsma.com/hd-voice to review the following documents:

Logo usage guidelines

Minimum Requirements specification outlining minimum network and terminal requirements

License agreement
Step 2 Conduct related test at an qualified lab – like PAL Acoustics.
Step 3 Review the test report and self certify that your organization meets the Minimum Requirements specification
(for network or terminal respectively)
Step 4 Sign a print out of the License Agreement and return to the GSMA
Step 5 The GSMA will countersign the License Agreement and return with electronic files of the logo.
Test Fee and Quotation
If you need a quotation or engineering support, please contact with our sales representative:
E-mail sales@pal-acoustics.com
Phone 886-2-26272515